Grandma and Grandpa came down to visit, and we all headed off to the Guadalupe River to check it out for future camping possibilities.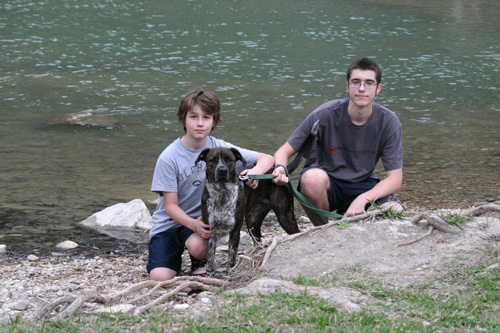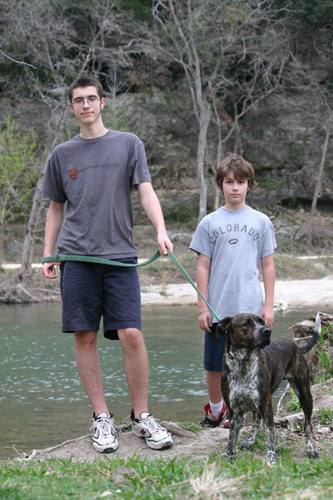 Here's Nolan with Grandpa at the Arboretum's stone cows.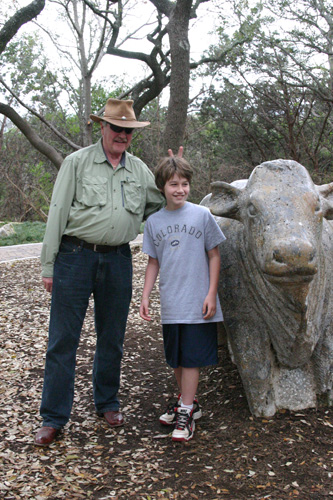 Gosh, where do the boys get their tendency to clown around? A fun visit -- looking forward to the next one!